Italy's Economic Crisis A Threat To Europe's Stability
Posted on by Lampedusa Blog
Italy is at the point of tempering with the stability of Europe but the political and economic crisis taking place in the country is basically going unnoticed. From the problem of illegal migrant crossing through the Mediterranean to the proposed referendum coming up in October.
Everyone's focus right now is how Britain's vote of leaving the EU will politically and economically affect the 28-nation states. But taking your time to look at this issue critically, you will discover that Italy is more pressing to the EU than any other issues. It is liken to a time bomb about to blow.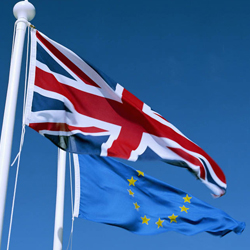 The financial structure of Italy is a major flux to be highly considered urgently. While Britain's European Union referendum that took place in June was dreadful in terms of its political and economic effect across the continent, there is yet another referendum that's as equal and important as that – Italy's EU referendum coming up in October can basically impact the status of the unhealthy Italian economy.
By October, Italian government will have to make a proposed reform. If the reforms are approved, this could have a positive impact on their political affair and enable Prime Minister Matteo Renzi to come up with laws that will improve the country's economic success.
If not granted, it most likely that Renzi's government will fall, plunging the country back into the kind of political instability last experienced after ousting Silvio Berlusconi, the former Prime Minister, according to Deutsche Bank. CITI says, "The single biggest risk on the European political landscape' this year is not Brexit but Italy's referendum."
According to a note from a group of Deutsche Bank analysts headed by Marco Stringa, "If the referendum is rejected, we would expect the fall of Renzi's government. Forming a stable government majority either before or after a new election could become extremely challenging even by Italian standards."
A political shambles can quickly change into a cornucopia of economic and financial disorder. According to evaluations from business lobby Confindustria, a failure of Renzi's reform would take Italy into recession, widen spread on Italian debt, and lead to an immense capital flight. Italy can't afford any of these issues at the moment.
Not only is Italy in a state of political and financial commotion – it has a very low productivity and has generally underachieved when compared to the rest European countries in recent years. Also, the country's banking system is in a state of serious problems.
In his daily Early Morning Reid on Tuesday, Deutsche Bank's Jim Reid noted that "One theme which could dictate near term direction for markets and which arguably Brexit has reignited and brought back to the forefront is the ailing and fragile state of the Italian banking sector."
Italy's financial sector is bedeviled by a huge surplus of bad loans so high the government was forced into rallying insurers, investors and bank executives to put 5bn euro behind a rescue funds for its most vulnerable banks. The Atalante fund is meant to buy the bad loans from lender and invest in their shares so that the reenergized banks can lend more to businesses and stimulate growth.